&nbsp &nbsp Blue Chick | Paul Filenko &nbsp &nbsp
&nbsp &nbsp 2004 | Acrylic on Canvas | Pittsburgh, PA &nbsp &nbsp


&nbsp &nbsp Still Life with Paints, Brushes and Vase| Paul Filenko &nbsp &nbsp
&nbsp &nbsp 2003 | Oil on Canvas | Pittsburgh, PA &nbsp &nbsp
Order high-quality giclée print of artwork by Paul T. Filenko.
Quality-controlled and signed by the artist in San Diego, California.

Purchase price includes shipping to specified US address. Guaranteed delivery within 30 days to USA destinations. Shipped from San Diego, CA, USA. Additional charges apply to international shipping destinations - please inquire by email.

For special instructions, questions, or feedback, please contact: art@ptfgallery.com



&nbsp &nbsp Colorful PTF| Paul Filenko &nbsp &nbsp
&nbsp &nbsp 2003 | Oil on Canvas | Pittsburgh, PA &nbsp &nbsp


&nbsp &nbsp Green Still Life | Paul Filenko &nbsp &nbsp
&nbsp &nbsp 2003 | Oil on Canvas | Pittsburgh, PA &nbsp &nbsp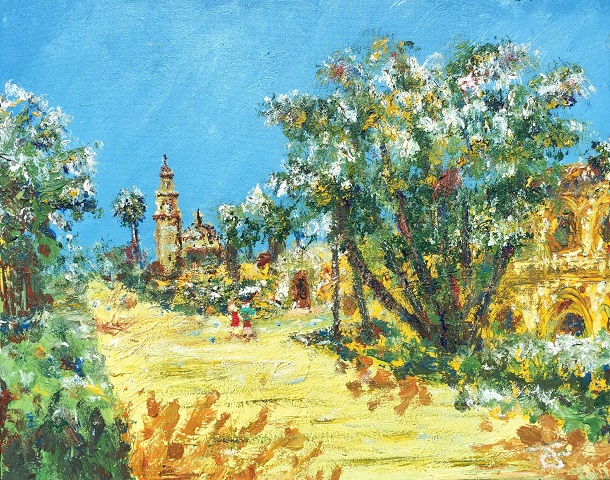 &nbsp &nbsp Balboa Park| Paul Filenko &nbsp &nbsp
&nbsp &nbsp 2016 | Acrylic on Canvas | San Diego, CA &nbsp &nbsp


&nbsp &nbsp La Jolla Shores| Paul Filenko &nbsp &nbsp
&nbsp &nbsp 2016 | Acrylic on Canvas | San Diego, CA &nbsp &nbsp


&nbsp &nbsp Black's Beach | Paul Filenko &nbsp &nbsp
&nbsp &nbsp 2017 | Acrylic on Canvas | San Diego, CA &nbsp &nbsp


&nbsp &nbsp Wave | Paul Filenko &nbsp &nbsp
&nbsp &nbsp 2019 | Acrylic on Canvas | San Diego, CA &nbsp &nbsp


&nbsp &nbsp Ocean Beach 1 of 2 | Paul Filenko &nbsp &nbsp
&nbsp &nbsp 2019 | Acrylic on Canvas | Ocean Beach, CA &nbsp &nbsp


&nbsp &nbsp Ocean Beach 2 of 2 | Paul Filenko &nbsp &nbsp
&nbsp &nbsp 2019 | Acrylic on Canvas | Ocean Beach, CA &nbsp &nbsp


&nbsp &nbsp Sky over Kyiv| Paul Filenko &nbsp &nbsp
&nbsp &nbsp 2003 | Oil on Canvas | Kyiv, Ukraine &nbsp &nbsp


&nbsp &nbsp Blue Still Life | Paul Filenko &nbsp &nbsp
&nbsp &nbsp 2003 | Oil on Canvas | Pittsburgh, PA &nbsp &nbsp


&nbsp &nbsp Evil PTF| Paul Filenko &nbsp &nbsp
&nbsp &nbsp 2003 | Oil on Canvas | Pittsburgh, PA &nbsp &nbsp
- The PTF Gallery -


The images displayed are of artworks produced by Paul T. Filenko.

This collection focuses on paintings created in Pittsburgh (Pennsylvania), Kyiv (Ukraine), and San Diego (California). The artist's mentors included George Magalios and Julie Stunden.

Paul currently lives in San Diego, CA and continues to make art.

For further information,
please contact art@ptfgallery.com.




&nbsp &nbsp Frick Arts Trees | Paul Filenko &nbsp &nbsp
&nbsp &nbsp 2003 | Oil on Canvas | Pittsburgh, PA &nbsp &nbsp


&nbsp &nbsp Sky over Frich Arts Building | Paul Filenko &nbsp &nbsp
&nbsp &nbsp 2003 | Oil on Canvas | Pittsburgh, PA &nbsp &nbsp


&nbsp &nbsp Green Rest | Paul Filenko &nbsp &nbsp
&nbsp &nbsp 2003 | Oil on Canvas | Pittsburgh, PA &nbsp &nbsp


&nbsp &nbsp Musicial on Indian Red | Paul Filenko &nbsp &nbsp
&nbsp &nbsp 2003 | Oil on Canvas | Pittsburgh, PA &nbsp &nbsp


&nbsp &nbsp Mask Yellow | Paul Filenko &nbsp &nbsp
&nbsp &nbsp 2003 | Oil on Canvas | Pittsburgh, PA &nbsp &nbsp


&nbsp &nbsp Plant | Paul Filenko &nbsp &nbsp
&nbsp &nbsp 2003 | Oil on Canvas | Pittsburgh, PA &nbsp &nbsp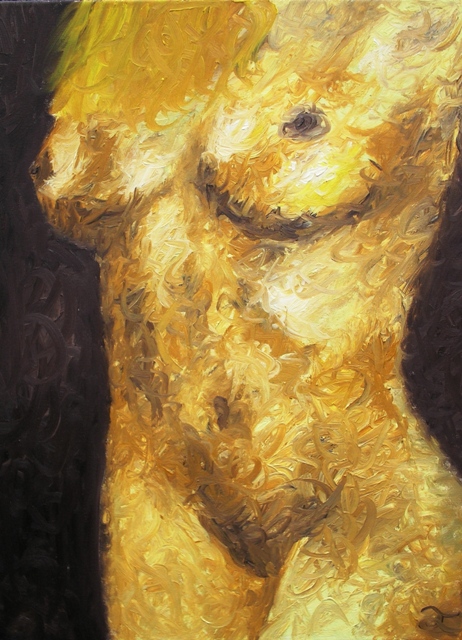 &nbsp &nbsp Naked Chick | Paul Filenko &nbsp &nbsp
&nbsp &nbsp 2003 | Oil on Canvas | Pittsburgh, PA &nbsp &nbsp


&nbsp &nbsp Saint Paul | Paul Filenko &nbsp &nbsp
&nbsp &nbsp 2003 | Oil on Canvas | Kyiv, Ukraine & Pittsburgh, PA &nbsp &nbsp


&nbsp &nbsp Crimean Street | Paul Filenko &nbsp &nbsp
&nbsp &nbsp 2003 | Oil on Canvas | Crimea & Kyiv, Ukraine &nbsp &nbsp


&nbsp &nbsp St. Andrew's Church (Andriyivska Tserkva) in Kyiv| Paul Filenko &nbsp &nbsp
&nbsp &nbsp 2003 | Oil on Canvas | Kyiv, Ukraine &nbsp &nbsp


&nbsp &nbsp Our Dacha | Paul Filenko &nbsp &nbsp
&nbsp &nbsp 2006 | Acrynic on Canvas | Kyiv, Ukraine &nbsp &nbsp


&nbsp &nbsp Ukrainians on the Couch | Paul Filenko &nbsp &nbsp
&nbsp &nbsp 2003 | Oil on Canvas | Kyiv, Ukranie &nbsp &nbsp


&nbsp &nbsp Chess Players in Kyiv | Paul Filenko &nbsp &nbsp
&nbsp &nbsp 2007 | Acrylic on Canvas | Kyiv, Ukraine & Pittsburgh, PA &nbsp &nbsp


&nbsp &nbsp Dedushka | Paul Filenko &nbsp &nbsp
&nbsp &nbsp 2007 | Acrylic on Canvas | Pittsburgh, PA &nbsp &nbsp


&nbsp &nbsp Kozak Mamay | Paul Filenko &nbsp &nbsp
&nbsp &nbsp 2007 | Acrylic on Canvas | Pittsburgh, PA &nbsp &nbsp


&nbsp &nbsp Bandura | Paul Filenko &nbsp &nbsp
&nbsp &nbsp 2017 | Acrylic on Canvas | San Diego, CA &nbsp &nbsp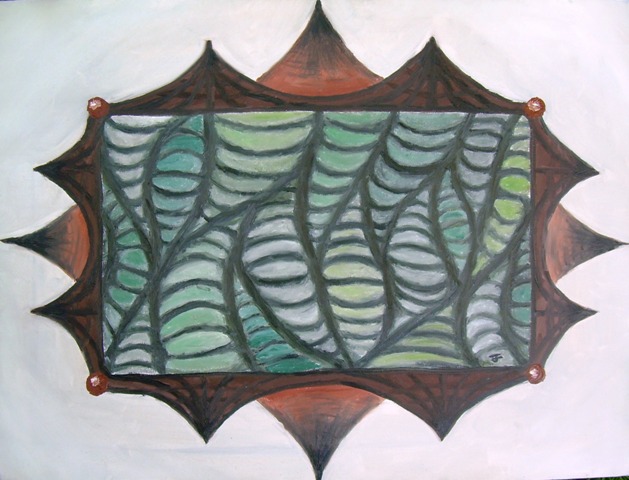 &nbsp &nbsp Worms in Frame | Paul Filenko &nbsp &nbsp
&nbsp &nbsp 2003 | Oil on Canvas | Pittsburgh, PA &nbsp &nbsp


&nbsp &nbsp Diffusion | Paul Filenko &nbsp &nbsp
&nbsp &nbsp c. 2002| Drypoint Print | Pittsburgh, PA &nbsp &nbsp


&nbsp &nbsp Beard | Paul Filenko &nbsp &nbsp
&nbsp &nbsp 2004 | Acrylic on Canvas | Pittsburgh, PA &nbsp &nbsp


&nbsp &nbsp Green PTF | Paul Filenko &nbsp &nbsp
&nbsp &nbsp 2004 | Oil on Canvas | Pittsburgh, PA &nbsp &nbsp


&nbsp &nbsp Half of PTF | Paul Filenko &nbsp &nbsp
&nbsp &nbsp 2004 | Oil on Canvas | Pittsburgh, PA &nbsp &nbsp


&nbsp &nbsp Wolansky Doorway | Paul Filenko &nbsp &nbsp
&nbsp &nbsp 2004 | Oil on Canvas | Kerhonkson, NY &nbsp &nbsp


&nbsp &nbsp Confucian Temple | Paul Filenko &nbsp &nbsp
&nbsp &nbsp 2018 | Watercolor | Tainan, Taiwan &nbsp &nbsp


&nbsp &nbsp Bryan Shelly | Paul Filenko &nbsp &nbsp
&nbsp &nbsp 2004 | Acrylic on Canvas | Pittsburgh, PA &nbsp &nbsp


&nbsp &nbsp Colorful Hand | Paul Filenko &nbsp &nbsp
&nbsp &nbsp 2004 | Acrylic on Canvas &nbsp &nbsp
&nbsp &nbsp Pittsburgh, PA &nbsp &nbsp


&nbsp &nbsp Double PTF | Paul Filenko &nbsp &nbsp
&nbsp &nbsp 2004 &nbsp &nbsp
&nbsp &nbsp Acrylic on Canvas | Pittsburgh, PA &nbsp &nbsp


&nbsp &nbsp Eye | Paul Filenko &nbsp &nbsp
&nbsp &nbsp 2004 | Acrylic on Canvas | Pittsburgh, PA &nbsp &nbsp


&nbsp &nbsp Finnish Archipelago Sunset | Paul Filenko &nbsp &nbsp
&nbsp &nbsp 2004 | Acrylic on Canvas | Pittsburgh, PA &nbsp &nbsp


&nbsp &nbsp Forest Sun | Paul Filenko &nbsp &nbsp
&nbsp &nbsp 2004 | Acrylic on Canvas | Pittsburgh, PA &nbsp &nbsp


&nbsp &nbsp French Street | Paul Filenko &nbsp &nbsp
&nbsp &nbsp 2004 | Acrylic on Canvas | Pittsburgh, PA &nbsp &nbsp


&nbsp &nbsp Greatest Hits | Paul Filenko &nbsp &nbsp
&nbsp &nbsp 2004 | Acrylic on Canvas &nbsp &nbsp
&nbsp &nbsp Pittsburgh, PA &nbsp &nbsp


&nbsp &nbsp My Room | Paul Filenko &nbsp &nbsp
&nbsp &nbsp 2004 | Acrylic on Canvas | Pittsburgh, PA &nbsp &nbsp


&nbsp &nbsp Paul Painting | Paul Filenko &nbsp &nbsp
&nbsp &nbsp 2004 | Acrylic on Canvas | Pittsburgh, PA &nbsp &nbsp


&nbsp &nbsp RHCP | Paul Filenko &nbsp &nbsp
&nbsp &nbsp c. 2004 | Mixed Media | Pittsburgh, PA &nbsp &nbsp


&nbsp &nbsp RHCP Guitarist | Paul Filenko &nbsp &nbsp
&nbsp &nbsp 2004 | Acrylic on Canvas | Pittsburgh, PA &nbsp &nbsp


&nbsp &nbsp Paul and Nick | Paul Filenko &nbsp &nbsp
&nbsp &nbsp 2005 | Acrylic on Canvas | Pittsburgh, PA &nbsp &nbsp


&nbsp &nbsp Backyard Plants | Paul Filenko &nbsp &nbsp
&nbsp &nbsp 2003 | Oil on Canvas | Pittsburgh, PA &nbsp &nbsp


&nbsp &nbsp Elefants | Paul Filenko &nbsp &nbsp
&nbsp &nbsp 2004 | Acrylic on Canvas | Pittsburgh, PA&nbsp &nbsp





&nbsp &nbsp Tiger | Paul Filenko &nbsp &nbsp
&nbsp &nbsp 2004 | Acrylic on Canvas | Pittsburgh, PA &nbsp &nbsp


&nbsp &nbsp Tunis Ostrich & Camel | Paul Filenko &nbsp &nbsp
&nbsp &nbsp 2007 | Acrylic on Canvas | Tunisia & Pittsburgh, PA &nbsp &nbsp


&nbsp &nbsp Bee | Paul Filenko &nbsp &nbsp
&nbsp &nbsp 2016 | Acrylic on Canvas | San Diego, CA &nbsp &nbsp


&nbsp &nbsp Giraffe | Paul Filenko &nbsp &nbsp
&nbsp &nbsp 2017 | Acrylic on Canvas | San Diego, CA &nbsp &nbsp


&nbsp &nbsp Pelican | Paul Filenko &nbsp &nbsp
&nbsp &nbsp 2019 | Acrylic on Canvas | San Diego, CA &nbsp &nbsp


&nbsp &nbsp Rhinoman with Hookah | Paul Filenko &nbsp &nbsp
&nbsp &nbsp 2007 | Acrylic on Canvas | Pittsburgh, PA &nbsp &nbsp


&nbsp &nbsp Octopus | Paul Filenko &nbsp &nbsp
&nbsp &nbsp 2019 | Acrylic on Canvas | La Jolla, CA &nbsp &nbsp


&nbsp &nbsp Seda Birthday | Paul Filenko &nbsp &nbsp
&nbsp &nbsp 2007 | Acrylic on Canvas &nbsp &nbsp
&nbsp &nbsp Pittsburgh, PA &nbsp &nbsp


&nbsp &nbsp Bridge Design | Paul Filenko &nbsp &nbsp
&nbsp &nbsp 2007 | Acrylic on Canvas | Pittsburgh, PA &nbsp &nbsp


&nbsp &nbsp Palimpsest | Paul Filenko &nbsp &nbsp
&nbsp &nbsp 2007 | Acrylic on Canvas | Pittsburgh, PA &nbsp &nbsp


&nbsp &nbsp Man with Stick | Paul Filenko &nbsp &nbsp
&nbsp &nbsp c. 2007 | Charcoal on Paper | Pittsburgh, PA &nbsp &nbsp


&nbsp &nbsp Masha Bossa Nova | Paul Filenko &nbsp &nbsp
&nbsp &nbsp 2009 | Colored Pencils on Paper | Pittsburgh, PA &nbsp &nbsp


&nbsp &nbsp Wine | Paul Filenko &nbsp &nbsp
&nbsp &nbsp 2017 | Colored Pencils on Paper | Escondido, CA &nbsp &nbsp


&nbsp &nbsp Cowboyland | Paul Filenko &nbsp &nbsp
&nbsp &nbsp 2017 | Colored Pencils on Paper | Pioneertown, CA &nbsp &nbsp


&nbsp &nbsp Blue Chick | Paul Filenko &nbsp &nbsp
&nbsp &nbsp 2010 | Acrylic on Canvas | Pittsburgh, PA &nbsp &nbsp


&nbsp &nbsp Blue Still Life | Paul Filenko &nbsp &nbsp
&nbsp &nbsp 2010 | Acrylic on Canvas | Pittsburgh, PA &nbsp &nbsp


&nbsp &nbsp Father Earth | Paul Filenko &nbsp &nbsp
&nbsp &nbsp 2017 | Acrylic on Canvas | Oakland, CA &nbsp &nbsp


&nbsp &nbsp Filenko Mansion | Paul Filenko &nbsp &nbsp
&nbsp &nbsp 2010 | Acrylic on Canvas | Pittsburgh, PA &nbsp &nbsp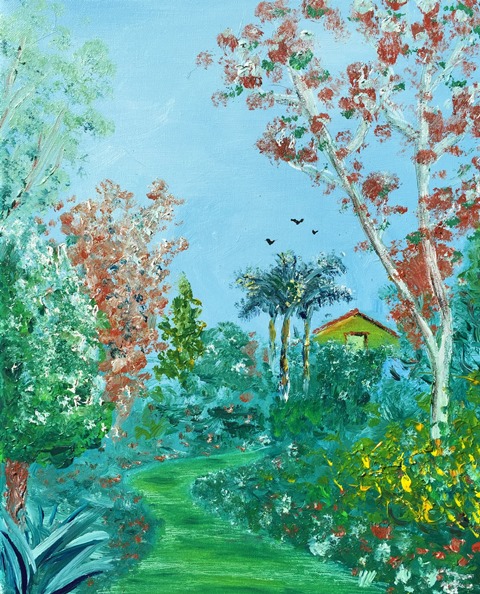 &nbsp &nbsp San Diego Autumn | Paul Filenko &nbsp &nbsp
&nbsp &nbsp 2015 | Acrylic on Canvas | San Diego, CA &nbsp &nbsp


&nbsp &nbsp Playground | Paul Filenko &nbsp &nbsp
&nbsp &nbsp 2016 | Acrylic on Canvas | San Diego, CA &nbsp &nbsp